With an engaging, open and airy atmosphere and a stunning array of culinary creations, our Baybrook Mall location provides an unparalleled Perry's experience. So come taste our award-winning menu, explore our exclusive wine list and enjoy live entertainment.
General Manager: James Kuehn Executive Chef: Edgar Rubio
Hours of Operation
Restaurant
Bar 79
Monday - Thursday
4 PM - 10 PM
10 PM
Friday
11 AM - 10 PM
11 PM
Saturday
4 PM - 10 PM
11 PM
Sunday
4 PM - 9 PM
9 PM
Location
700 Baybrook Mall Drive, Suite H 110.
Friendswood, TX 77546 (Map)
Phone: 281-286-8800
Fax: 281-286-2100
Valet Parking Available
Menus
Menus
Menus
Menus
Private Dining
Perry's offers the most unique private dining experience for your most important business and personal moments. With options available to accommodate groups, from six to 80, Perry's private dining rooms were each designed with a different mood and feel to create the perfect setting, no matter what the occasion.
From an important business lunch to a casual group get-together to special family celebrations to the most elegant affair, Perry's dedicated team will ensure your event meets all your expectations. Our Sales Managers will provide attention to even the smallest detail, assisting with menu selection and wine pairings from our extensive selection of hundreds of wines.
It's five-star service made to order…and it's a quintessential Perry's experience.
Submit a Private Dining Request
Menu Options
Room Layouts
Select rooms may be combined for larger parties. Please contact your Sales Manager for specific location details.
Layout
Bar 79
Bar 79
Bar 79
Bar 79
Bar 79
Bar 79
Named in honor of the year Perry's first opened as a meat market in 1979, Bar 79 offers a distinct, elegant, but relaxing experience at each of our steakhouse locations. Bar 79 is fully stocked with the finest libations to be paired with bar menu items or our complete menu. With live music daily, and specially priced bar menu items during Social hour, Bar 79 is the perfect place to wind-down from work or wind-up for a night out.
Bar 79 Hours
Monday-Thursday
4 PM - 10 PM
Friday
11 AM - 11 PM
Saturday
4 PM - 11 PM
Sunday
4 PM - 9 PM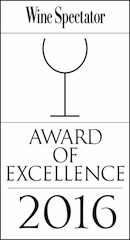 Wine
At Perry's Steakhouse & Grille, we strive to provide our guests the highest level of service and quality when it comes to wine, from offering private, temperature controlled wine lockers to a courteous and knowledgeable staff always at the ready with a pairing suggestion. Our wine list includes well-known labels as well as wines from smaller, family-owned vintners who handpick each grape. Our wine list is ever-changing, so even the most dedicated aficionados can expect to find new and exciting wines each time they dine with us.
Perry's Private Labels
Our 2014 Private Label Chardonnay is a patron favorite – aged in French Oak barrels and offering the palate luscious notes of pear, green apple and vanilla, with a long elegant finish.
Our 2013 Private Label Cabernet Sauvignon is bold, with a bouquet of CASSIS, black cherry and cocoa and the opulent flavors of black currant, cinnamon and smoke.  You will be delighted by these enticing, sophisticated selections.
Social Hour
During Perry's popular Social Hour at Bar 79, enjoy delectable specially-priced appetizers such as our Perry's Famous Pork Chop Bites and Beef Tenderloin Sliders.
Monday – Friday, 4 PM – 7:00 PM
Sunday, 4 PM – 9 PM
Live Music
Come experience the sounds of live piano music at Perry's Bar 79 during your next evening out.  We invite you to sit back, relax and enjoy all Perry's has to offer.
Monday – Thursday, 6 PM – 10 PM
Friday – Saturday, 6 PM – 11 PM
---
Mondays
Michael Gibson
Michael Gibson combines formal training with an extremely diverse taste in music. When he's behind the piano, people of all ages and backgrounds can rest assured their feet will be tapping,  their fingers snapping, and the wine more decadent than ever.
Tuesdays
Jaime Casco
Jaime Casco plays for the love of playing. That's what you'll feel no matter which style he's bringing to life — pop, jazz or Latin, in Jaime's hands, they all have a little something extra.
Wednesdays
Scott Covington
Scott Covington, a true entertainer, cites influences from Bruno Mars to Frank Sinatra. His unique style and delivery has garnered him performances in locations from Vienna, Austria, to the White House.
Thursdays
James Speer
James Speer brings his powerhouse voice and masterful command of a wide range of jazz, R&B and modern music repertoire to our stage. With a voice that calls to mind Ray Charles and Stevie Wonder with the charisma of modern troubadours like Michael Bublé and John Legend, you're going to have to hold on to your hats — and hearts.
Fridays
April Spain & Marcel Longwell
April Spain sharpened her talent in the casinos and hotels of Las Vegas, where she was known for standards, pop and blues that call to mind Diana Krall, Billie Holiday and Peggy Lee. Tonight, she performs with Marcel Longwell.
Saturdays
Blue Monks
For more than 20 years, the Blue Monks have been a Houston favorite. Enjoy their own special take on the Great American Songbook.
---
Please be sure to check with your restaurant host for the latest listings.
Our performers are the top and most sought-after musicians in your area and across the country.  Therefore their schedule does change from time to time, and there may be substitutions.