Perry's Announces Second Austin Location
Perry's Steakhouse & Grille is proud to announce the opening of our second location in Austin, coming to Domain NORTHSIDE in Spring 2019.
Opening Spring 2019
We are excited to announce the opening of our second Perry's Steakhouse & Grille in Austin, coming soon to Domain NORTHSIDE! Thanks to the overwhelming support from our downtown Austin patrons, we're happy to bring the Perry's experience to Domain NORTHSIDE, featuring a towering wine wall, an island bar, four private dining rooms, and outdoor dining.
Showcasing our newest look and design, enjoy everything Rare and Well Done® you've grown to love about Perry's, including our award-winning menu, tableside presentations, vibrant Bar 79 and exceptional service.
Join our email list and follow our Facebook page to stay updated. In the meantime, please continue to enjoy our Perry's location in downtown Austin. We look forward to seeing you in Domain NORTHSIDE soon!
For other questions or comments, please contact Domain@PerrysSteakhouse.com.
General Manager: Executive Chef:
Hours of Operation
Restaurant
Bar 79
Monday - Thursday
4 PM - 10 PM
10 PM
Friday
11 AM - 10 PM
11 PM
Saturday
4 PM - 10 PM
11 PM
Sunday
4 PM - 9 PM
9 PM
Location
11801 Domain Blvd., Suite 100
Austin, TX 78758 (Map)
Phone:
Fax:
Valet Parking Available
Menus
Menus
Menus
Menus
Private Dining
Perry's offers the most unique private dining experience for your most important business and personal moments. With options available to accommodate groups, from six to 80, Perry's private dining rooms were each designed with a different mood and feel to create the perfect setting, no matter what the occasion.
Menu Options Private Dining Pinterest
From an important business lunch to a casual group get-together to special family celebrations to the most elegant affair, Perry's dedicated team will ensure your event meets all your expectations. Our Sales Managers will provide attention to even the smallest detail, assisting with menu selection and wine pairings from our extensive selection of hundreds of wines.
It's five-star service made to order…and it's a quintessential Perry's experience.
Room Layouts
Select rooms may be combined for larger parties. Please contact your Sales Manager for specific location details.
Layout
Bar 79
Bar 79
Bar 79
Bar 79
Bar 79
Bar 79
Named in honor of the year Perry's first opened as a meat market in 1979, Bar 79 offers a distinct, elegant, but relaxing experience at each of our steakhouse locations. Bar 79 is fully stocked with the finest libations to be paired with bar menu items or our complete menu. With live music daily, and specially priced bar menu items during Social hour, Bar 79 is the perfect place to wind-down from work or wind-up for a night out.
Bar 79 Hours
Monday-Thursday
4 PM - 10 PM
Friday
11 AM - 11 PM
Saturday
4 PM - 11 PM
Sunday
4 PM - 9 PM
Hand-Crafted Cocktails
Classics
Make Any Manhattan 'a Hog' for an Extra $2.00
Signatures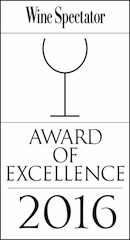 Wine
At Perry's Steakhouse & Grille, we strive to provide our guests the highest level of service and quality when it comes to wine, from offering private, temperature controlled wine lockers to a courteous and knowledgeable staff always at the ready with a pairing suggestion. Our wine list includes well-known labels as well as wines from smaller, family-owned vintners who handpick each grape. Our wine list is ever-changing, so even the most dedicated aficionados can expect to find new and exciting wines each time they dine with us.
Perry's Reserve Wines
Our 2016 Reserve Chardonnay is a patron favorite – born from grapes slowly ripened to perfection in select Sonoma County vineyards, our 2016 Chardonnay offers enticing aromas of tart Granny Smith apples, citrus, pineapple, mango and sweet lemon curd. Enjoy with appetizers, poultry, and seafood such as grilled and pan-seared fish and lobster.
Our 2015 Cabernet Sauvignon is highly intriguing in its complexity.  Boasting rich aromas of cherry, currant, cedar, espresso, dark berry, toffee and mocha with a smooth lingering finish, the wine pairs exceptionally well with prime steaks and chops.
Social Hour
During Perry's popular Social Hour at Bar 79, enjoy delectable specially-priced appetizers such as our Perry's Famous Pork Chop Bites and Beef Tenderloin Sliders.
Monday – Friday, 4 PM – 7:00 PM
Sunday, 4 PM – 9 PM
Live Music
Come experience the sounds of live piano music at Perry's Bar 79 during your next evening out.  We invite you to sit back, relax and enjoy all Perry's has to offer.
Monday – Thursday, 6 PM – 10 PM
Friday – Saturday, 6 PM – 11 PM